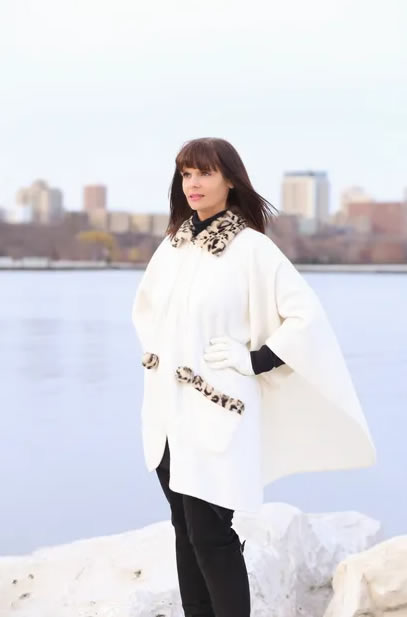 About Erica Gifford Mills
Founder, Balanced Symmetree
Erica Gifford Mills is an international empowerment, business and life coach. She is also the founder of Balanced Symmetree, created to help busy women open their hearts, let go of their pasts and find their passions to build and grow rooted lives. As seen in Apple News and Google News, she is one of the top 10 coaches for 2023.
Erica holds a double Masters in Human Resources and Management and is certified in life, business and empowerment coaching through the use of integrative, holistic and business leadership techniques.
She is a radio talk show host, speaker, and co-author in several books about leadership, finding and creating balance, and living one's passion and purpose.
Erica's signature series, The Rooted Life, and her live podcast, Get Rooted Radio, teach women to be heard and to live it up, love it up and let it go. She also volunteers locally and globally for women's collectives and the USO. Erica currently lives in Wisconsin.
Professionalism and Experience
First and foremost, Erica is a proud mother and a lifelong learner. Her favorite title, after that of "mom" is coach. She respects and admires each individual's decision to continue learning and growing personally and professionally.
Erica believes assisting others in pursuing their dreams and living a balanced life that sets their soul on fire, at all ages and stages of life, is incredibly important and rewarding.
Change is constant as is growth. Erica works with her clients on a professional and personal level to achieve the growth and mindset changes. Her goal is to help her clients re-imagine their lives and let go of negative thoughts and behaviors that undermine their progress, so that a renewed and fulfilled life can emerge. With experience in personal empowerment, business, fitness, meditation, mindfulness and life coaching tools and techniques, along with a history of client success, her individualized, integrative and holistic approach will help her clients attain their goals.
Supportive Journey
Committing to a healthier and balanced lifestyle is just that – a commitment!
Message from Erica Gifford Mills
Your journey is yours and yours alone. It will take hard work and dedication. But believe me when I tell you it will be worth it – and YOU'RE worth it!
My personal commitment is to provide you with accountability, understanding and support while you lean in to your authentic self and accomplish lasting growth.
As a professionally trained and experienced coach, I have the tools, techniques and understanding to help you create the life you imagine and get a renewed sense of self. I can assist you with changing your perception of life so that it is filled with vitality, passion, purpose and enthusiasm.
I will come along side you to support you, lift you up and cheer you on through your journey of self-discovery and growth.
~Erica Gifford Mills